CRIMINAL DEFENSE & PERSONAL INJURY ATTORNEY IN ORANGE, TEXAS
Life can be unpredictable. Whether you've been suddenly faced with a criminal charge or injured in an accident, I want to help guide you toward the resolution you deserve. Contact me at Mitchell Law Firm, PLLC, today.
BRENNON MITCHELL
---
ATTORNEY AT LAW
---
My passion for trial and upholding people's constitutional rights led me to a career in law. After graduating from the Texas A&M University School of Law, I opened my own firm in Orange in 2016. I serve clients throughout Southeast Texas, including Beaumont, Vidor, and Bridge City.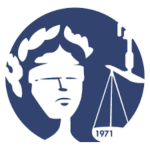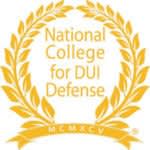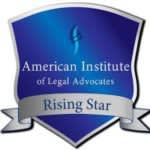 MY PROCESS
When you come to me with a criminal defense or personal injury case in Orange, Texas, I'll be with you every step of the way.
Whether you've been injured in a car accident or charged with a serious crime, you need to seek legal help sooner rather than later. By working with me, there's no need to panic. I'll be there to listen to your story.
In order for me to provide you with the best possible representation, it's imperative that you tell me the truth. My office is a judgment-free space. As your attorney, it's my job to help you seek a favorable outcome.
Once you've explained your situation, I'll help you understand the possible outcomes. Criminal defense and personal injury cases can have varying results, so it's important to know what could happen.
Together, we'll determine the best course of action for your desired outcome. I understand your case is unique to you, which is why I'll provide you with individualized, tailored advice.
After strategizing a plan, I'll assist you in preparing for the legal process. You can be as involved as you would like. I can take charge, or I can act as your partner as we collaborate on your case.
I will work to ensure you feel ready to tackle your legal issue, whether you need a breakdown of terms that may come up or tips on creating a defense. The more prepared you feel, the more confident you will be when it's time to take action.
Your main focus is seeking a fair result, so mine is, too. I'll be on your team until the end.
I'll be by your side throughout the entirety of your case. Do not hesitate to voice any concerns you may have as we navigate the legal process.
Whether you decide to pursue mediation, trial, or a different option, you can benefit from having a knowledgeable attorney in your corner.
I am committed to providing you with aggressive, comprehensive legal representation. Your rights deserve to be defended. No matter what issue brings you to my office, I will give your case my all.
Brennon was a breath of fresh air in a situation we feared hopeless. He exceeded all expectations and made us feel cared about. I would give a million stars if I could!
Excellent Lawyer! Friendly, fair, a lawyer for the people! Thank you for your time! Greatly appreciated!
Mr. Mitchell is a fantastic lawyer. I was highly impressed with how he represented my DWI case. I wholeheartedly recommend his firm!
Awesome & dedicated lawyer!!
Great communication the whole time. I'm happy with the defense I received and would recommend them.
SKILLED LEGAL COUNSEL YOU CAN TRUST
HERE TO HELP YOU THROUGH LIFE'S TOUGHEST MOMENTS
Experienced
My knowledge of the legal process has prepared me to aggressively litigate even the toughest of cases. I have a passion for trial, and I've found that I thrive in the courtroom. Allow me to fight for your constitutional rights.
Personalized
I understand that no two cases are exactly alike. I'll listen to your needs and strategize a plan with your best interests in mind. At my firm, you can be confident knowing your unique needs are being addressed in the way they deserve.
Dedicated
As your attorney, I'll be with you from start to finish. You deserve a legal partner who truly wants to help you seek results. I chose to serve Southeast Texas because I wanted to support and give back to the community I grew up in.
READY TO FIGHT ON YOUR BEHALF
Life can be unpredictable. When a criminal charge or personal injury threatens to throw your life off course, it's easy to feel overwhelmed. You don't have to face the legal process alone. Turn to a skilled Southeast Texas attorney to help you seek the resolution you deserve.
At Mitchell Law Firm, PLLC, I am devoted to defending the rights of my clients. I am well versed in local systems and statutes, and I'm an experienced litigator. Whether you've been charged with a DUI or have suffered an accident-related injury, I'm prepared to guide you toward your desired outcome. Your constitutional rights are worth fighting for. Start pursuing justice today with a dedicated attorney in your corner, and see how I may be able to help.
Don't let one of life's setbacks impact your future. You deserve a legal partner who will aggressively fight on your behalf. Since 2016, I've represented clients in their criminal defense and personal injury cases. I chose a career in law because I wanted to protect local citizens like you with their legal needs.
Allow an experienced and passionate attorney to help you seek the justice you deserve. I proudly serve Southeast Texas residents in Orange and Jefferson counties, including Orange, Beaumont, Vidor, and Bridge City. Your future can't wait. Pursue a favorable outcome today. Contact me at Mitchell Law Firm, PLLC, today to schedule a consultation of your personal injury or criminal defense case.