FAMILY LAW ATTORNEY IN ORANGE, TEXAS
Issues with you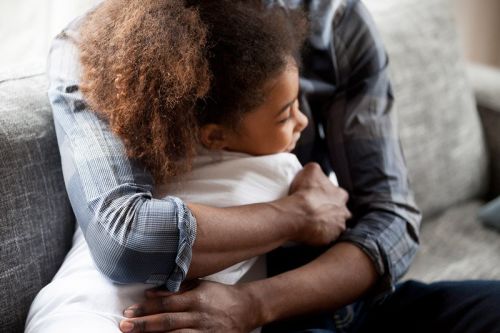 r family can become complicated in a hurry. When this happens, you may need to consider a family law attorney. This is someone who is an expert with matters of family law. They can help you with issues of divorce, adoption, child custody, and more. However, you should always choose a family law attorney that you can trust completely. To that end, you should look to the Mitchell Law Firm. Attorney Brennon Mitchell was born and raised in Orange, TX. Now, he has brought his talents as a child custody lawyer to serve his community back home. You can rely on him when you need an expert divorce attorney or adoption lawyer. Don't wait to get in touch. Attorney Mitchell can get started on your case right away with a consultation. The Mitchell Law Firm is based in Orange County, TX, and serves other local areas, like:
Orange County, TX

Jefferson County, TX

Chambers County, TX

Hardin County, TX

Newton County, TX

Jasper County, TX
A family law attorney can make life easier for you in the face of a difficult family court case. Additionally, nobody should go through the process alone. That said, you should hire a qualified attorney to help you through the process. Divorce attorney Brennon Mitchell is ready to help. He begins by working through your situation. This way, you'll fully understand your circumstances. From here, you'll be able to make the best decision for your situation.
Don't hesitate to call when you need an adoption lawyer. Attorney Mitchell is well-versed in all areas of family law. Because of this, you can turn to him for any of your needs. Hire an attorney that provides personal and courteous service.
Divorce
The separation of a family is never easy. However, divorce becomes even more difficult when one party contests it. When this happens, you need a qualified divorce attorney on your side. Your family law attorney will help walk you through the divorce process. Additionally, they will fight to ensure that you receive fair treatment. Your divorce attorney can help you protect your assets. Or, at least make sure that things are divided fairly. Unfortunately, children complicate the process even further. This is why you should look to the Mitchell Law Firm. Attorney Mitchell is also able to act as your child custody lawyer in addition to handling the divorce. So get in touch with him when you are facing issues of family law. The Mitchell Law Firm can handle a wide range of needs.
Child Custody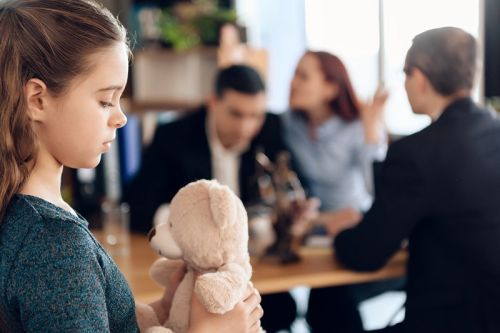 You need to be confident that you have the best family law attorney in Orange County, TX. Thankfully, the Mitchell Law Firm provides exactly that. Attorney Mitchell is well-versed in a wide range of family law issues. Additionally, he is equipped to provide a criminal defense if the need ever arises. Because of this, you can trust him for all of your legal service needs, including as your child custody lawyer. Attorney Mitchell always provides personalized service for you. Call his office today to get started on your initial consultation.
Adoption
A family law attorney can make your situation easier by laying out a blueprint for your case. Struggling with or against family in court is never an easy process. However, having a reliable adoption lawyer on your side can make the process less painful. Obviously, you need to trust your family law attorney. Thankfully, attorney Brennon Mitchell was born and raised in Orange County, TX. He is now practicing law back in his home town. That means you can be sure he has the community's best interest at heart. Look for expert client service from the Mitchell Law Firm. Call today to schedule a consultation